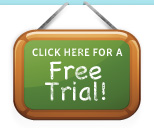 TeacherEase is web-based software to manage instruction. Supports standards-based grading and helps teachers use technology in the classroom. Includes learning management system, gradebook, report cards, lesson planning, and curriculum planning tools.
Standards-Based Grading
Online software helps teachers implement mastery-based education. Provide professional standards-based report cards. Easily track observations of student learning in the gradebook. Analyze student growth and inform instruction. Communicate performance to parents through a portal, help them understand their child's progress, and standards-based grading in general. Easily integrate standards into the planning process.
Learning Management System
Enhance the success of technology-rich K-12 classrooms -- especially 1:1 computing, BYO programs, or frequent use of laptop carts. Integrate digital resources into instruction. Actively use the devices every day. Transform education with collaboration, PBL, flipped classroom, and other redefining activities. Replace paper textbooks with digital curriculum. Vary activities by student to meet individual needs.
TeacherEase also supports legacy products for traditional gradebook, curriculum and lesson planning, and report cards.